Start Date: December 15, 2019
End Date: December 15, 2019
Location: 4th Door Creative Arts Care Center, Englewood, FL.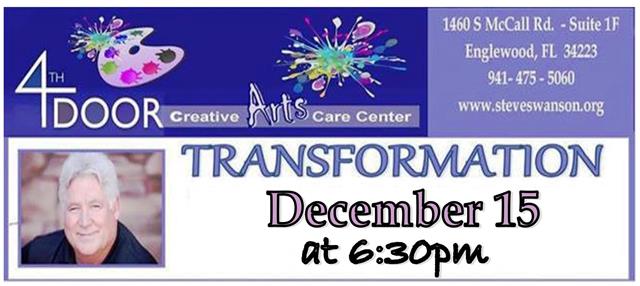 "TRANSFORMATION - Sunday December 15 at 6:30pm.
Worship: Steve Swanson
Venue:
4th Door Worship Arts Care Center
1460 S McCall Rd. Suite 1F
Englewood, FL 34223
Bring your family, friends and neighbors for a night of worship and healing!
Everyone is welcome!
This is a FREE Event!!
More Information Phone: 520-858-5136